Facilities
Modern facilities and open green spaces to support learning and play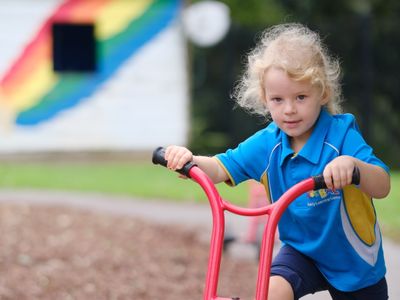 Our Primary and Secondary campuses, located on the border of Mansfield / Wishart, offer 20 hectares of open fields and natural play areas surrounded by bushland and native trees. Our school is divided into a number of smaller areas for specific students.
Our Primary campus caters to children from 6 weeks to year 6. Early Learning at BAC, incorporating our Kindergarten program, offers spaces designed for each age group as well as a large open play area with a sandpit, water play, landscaped gardens, a playhouse, and a bicycle track.
Our dedicated Prep centre, including devoted toilet facilities and a Prep-only play area, located within our Primary campus, helps ease students through the transition to full-time schooling.
Our Secondary campus offers over twenty classrooms, eight of which are new from 2021. Dedicated, equipped learning spaces such as our science labs, art facilities, food and textile classrooms, and design and technology rooms, give students plenty of opportunities for online learning.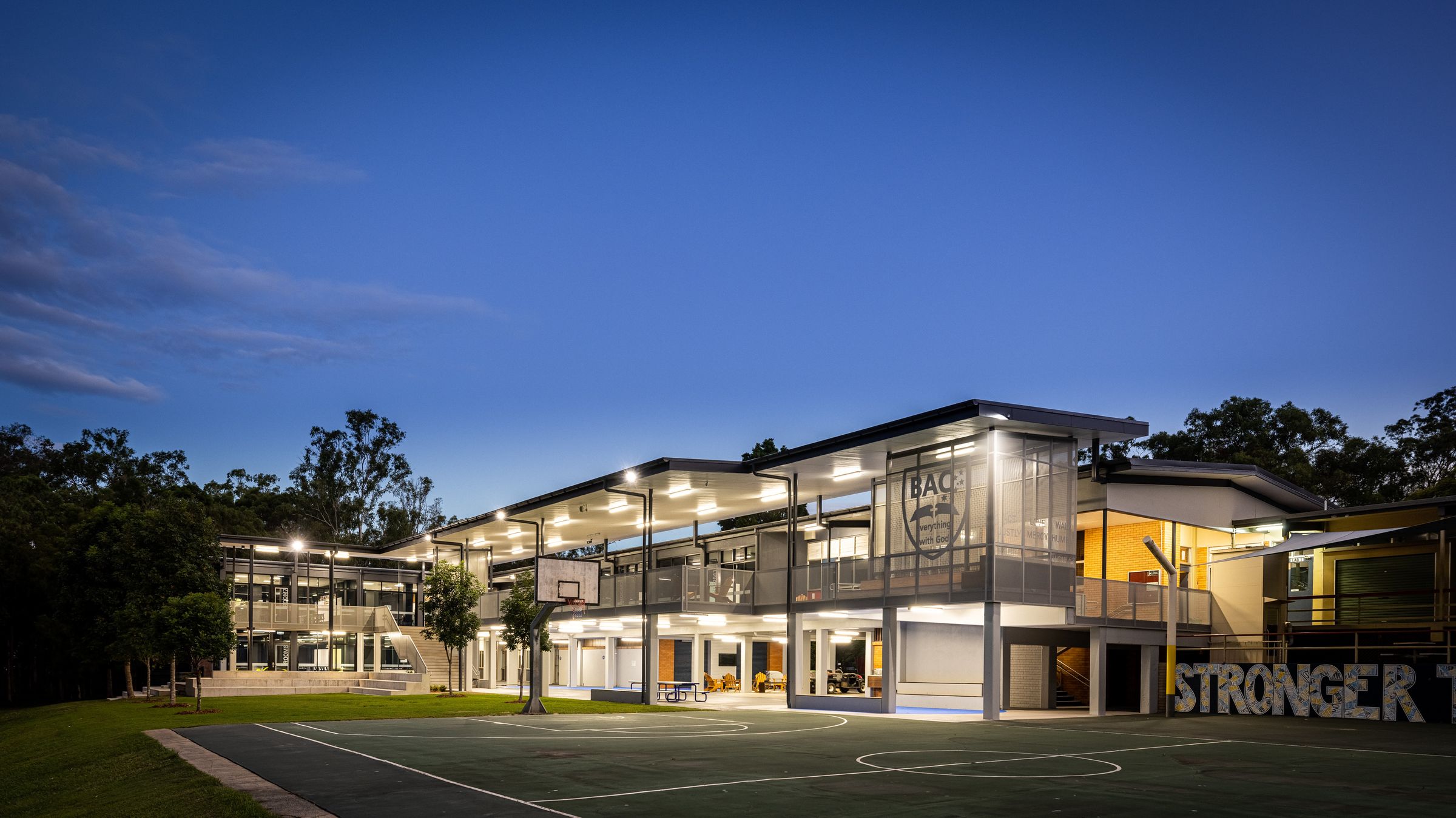 Learning Resources Centres
Both our Primary and Secondary campuses have dedicated Learning Resource Centres which function as libraries, study spaces, places for group work, and dedicated reading areas.
Our LRCs also host our Enhanced Learning and Distance Education departments.
student guided "clubs" on various days of the week, for example, Monday is Auslan Club and Wednesday
is Chess
host of Scholastic Book fair each year
weekly borrowing visits for each class
incursions
snack bar
staff meetings and student functions
Sporting Facilities
Our three sports fields (two on our Primary campus, and one on our Secondary campus), and our outdoor basketball, tennis and netball courts, provide varied opportunities for students who enjoy sporting activities. Our Multi-Purpose Centre also features an indoor multi-purpose court.
Technology
We believe in introducing students to age-appropriate technology from the beginning of their learning journey, providing a more engaging learning environment, boosting collaboration and connection with and between students, and preparing them for the future.
All Primary classrooms are digitally equipped with relevant technology to enhance the delivery of the curriculum and meet the needs of a broad range of learning styles. Digital exposure starts students on the path towards digital enquiry and problem solving, working and connecting with each other and the world as part of 21st-century learning.
The experience with technology and problem-solving in turn equips students for the one-to-one laptop program that is part of learning and teaching in Secondary, providing educators with the opportunity to seek new and exciting ways of enhancing student learning.
Multi-Purpose Centre
Our Multi-Purpose Centre functions as both a sports hall, a dramatic performance venue, a place for our musical ensembles to meet and practice, and a place for combined school events. A mezzanine level offers a heightened viewing experience for sports and performances.
Chapel
Our on-campus Chapel provides the weekly venue for Primary and Secondary spiritual services where the students from each campus come together to worship.